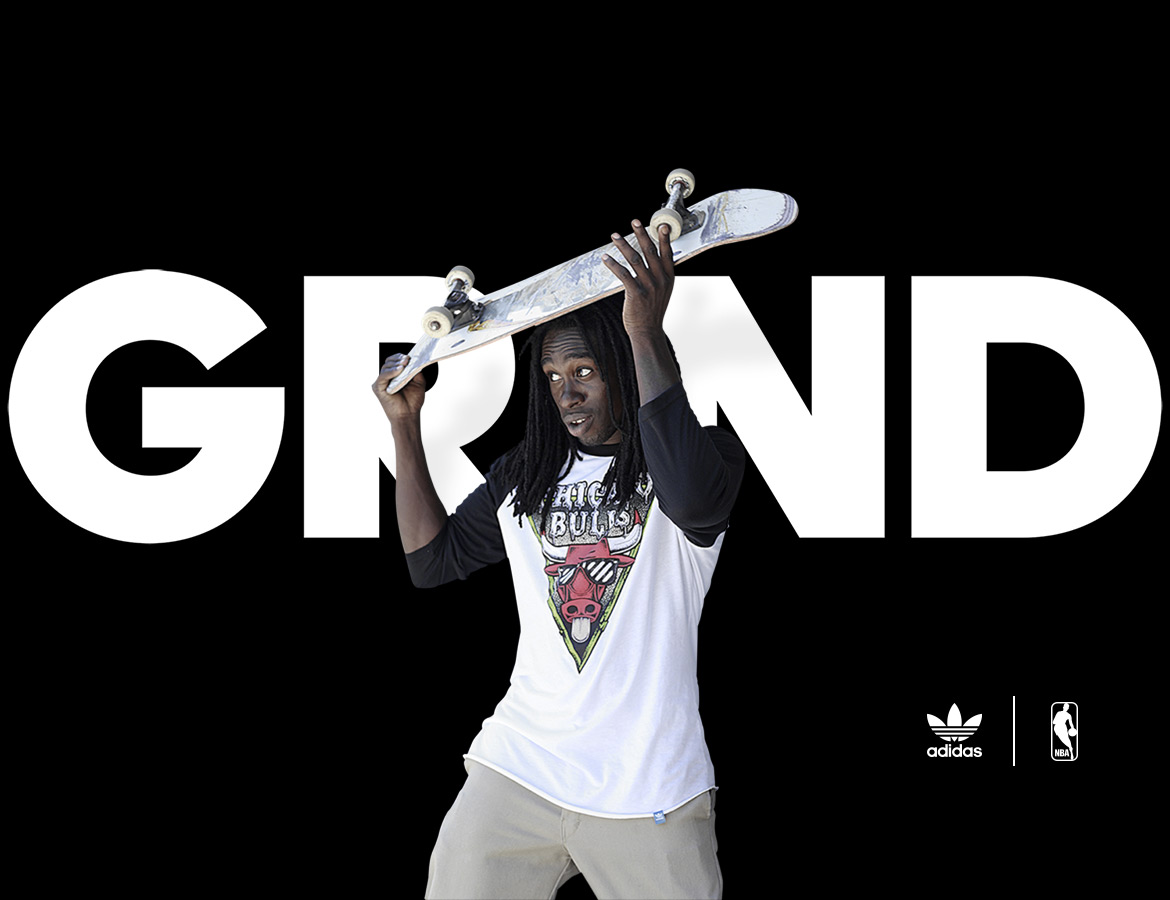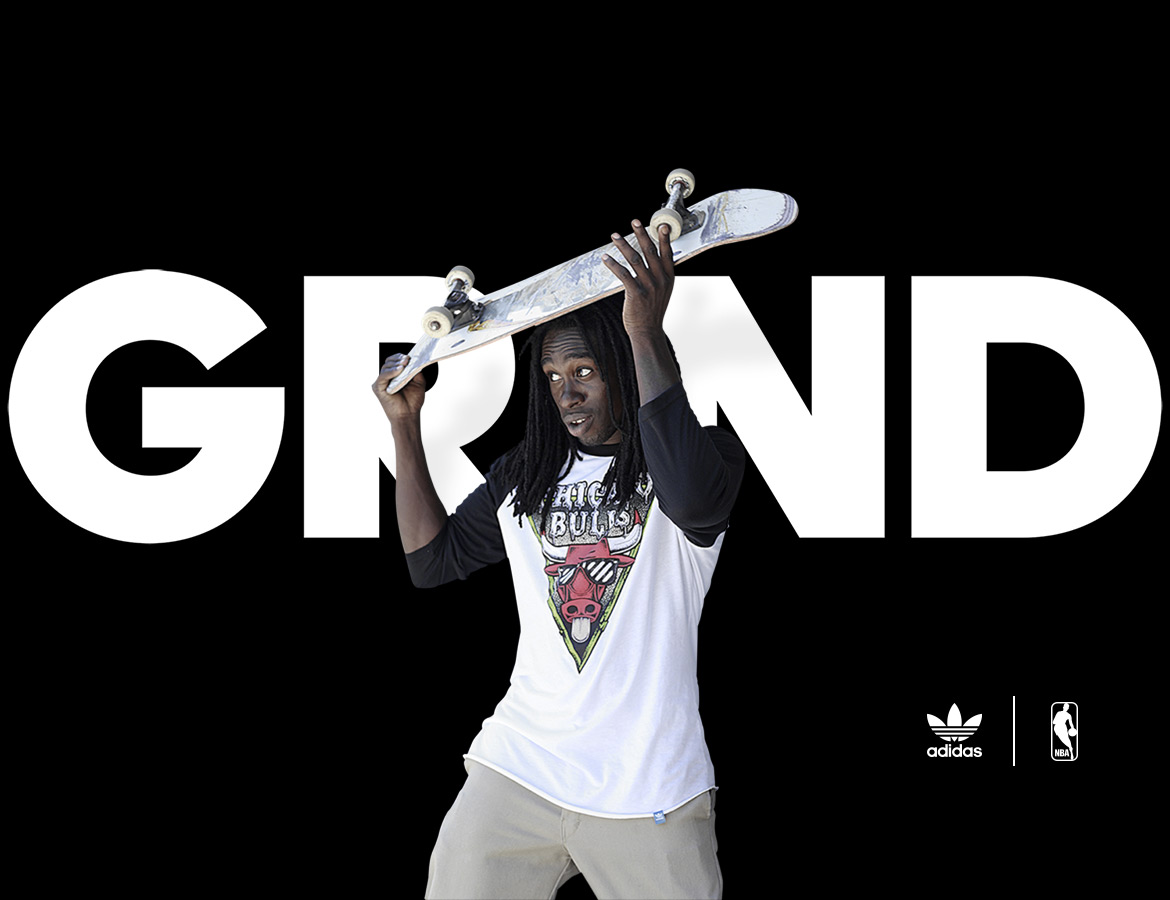 The Grind Collection
Art Direction. Graphics.
2014
The Grind Collection was created to allow adidas-SLD to sell a range of products in a market that was void of licensed sportswear. Upon identifying this opportunity we and set out to create a collection that bridges the gap between streetwear and fan gear.
My role was to oversee every aspect of this project, beginning with the initial creative direction. I worked alongside the design team to create graphic tees, headwear, finished styles, and accessories. To gain the support of SLD's Merchandising Team, we created a video and an in depth presentation to educate them on this channel's target consumer.